Successful farmers need to make the most of their time, energy and equipment. The best way to do that is by relying on high-quality equipment that saves you time and energy.
If you're still farming like it's 1950, then you're doing something wrong. Today's tractors are designed and built to deliver incredible power and efficiency for a wide variety of uses. Front hitches and PTOs help to transform today's tractors into versatile machines that have the ability to do practically anything that requires extra effort.
Zuidberg's three-point hitches and PTOs make tough Canadian operations easier, and can maximize the power of your tractor by performing two important tasks at the same time. Here are some of the most frequent ways that Canadian farmers use Zuidberg innovation on their farms:
Rotovating and Cultivating
Cut your time spent on the fields, and reduce soil compaction by using a rotavator on the front of your tractor, with a cultivator on the back.
Rotary Tilling and Planting
A Zuidberg front PTO can be set up with a rotavator and give you better control over your tractor as you prepare a seed bed. The rear implement can plant your crop, all in one pass.
Counterbalancing Weight
Every farmer has experienced the frustration of excessive tire slippage and tire wear because of improper weight ratios. Increase your productivity, increase the lifespan of your tires and make your work easier with ballasts on your tractor's front end.
Double Mowing
Use your mowing attachment at the front with a Zuidberg PTO, and at the rear (extended out to a side) to reduce the time spent mowing by up to 50%.
Moving Snow
Push snow with your herculean Zuidberg three-point hitch, while you use your optional grader blade at the rear to clean up the rest.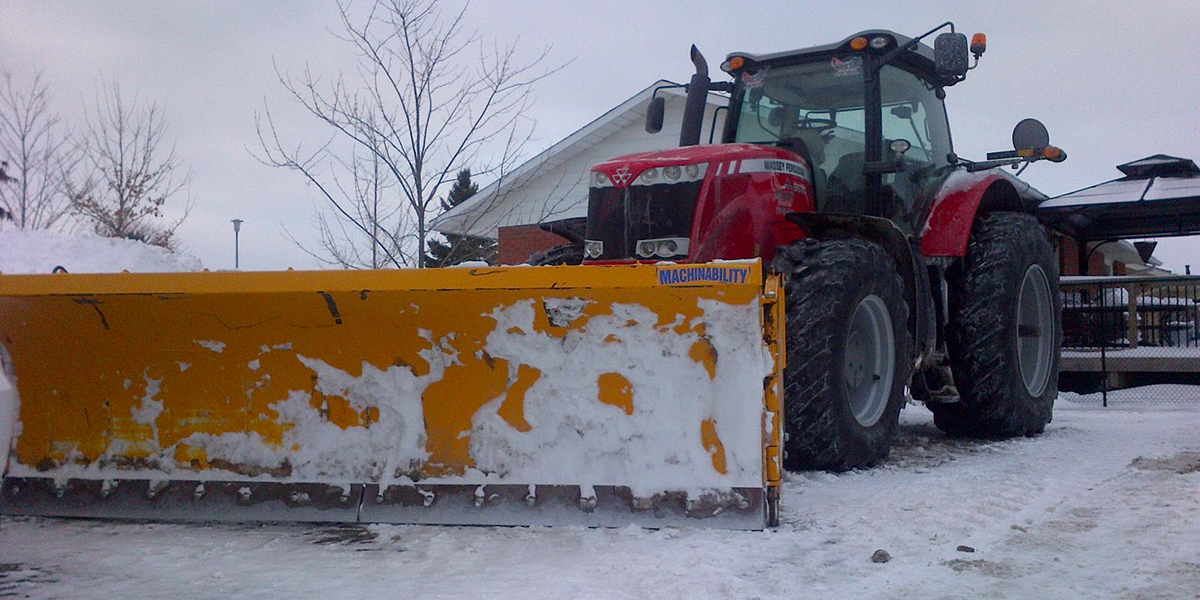 Blowing Snow
Whether you're clearing small driveways or entire roads, rely on Zuidberg's front PTO to be there when you need it most.
Wood Chipping
Why lug your cumbersome chipper out to the bush, when you can simply attach a wood chipper to your versatile Zuidberg PTO? Hooking it up is easy, and within minutes you can be ready to transform dead branches into valuable wood chips.
Manure Spreading with Counterweight
All that weight on the back of your tractor can make a simple task like manure spreading far more challenging than it needs to be. Adding on a Zuidberg counterweight can make manure spreading at least a little more bearable.
Removing Grapevine Leaves
Vineyards are unique agricultural properties, and require equally unique equipment to make your job easier. To improve your grapes air circulation, expose your fruit to more sunlight and improve grapes' flavour, connect a fast and delicate leaf remover to your front PTO.
Taking Advantage of Everything Your Tractor Has to Offer
As you can see, the applications for three-point hitches and PTOs are practically endless.
To learn more about having your Canadian farm work smarter, faster and better, trust the implements manufactured by the leader in front PTOs and hitches: Zuidberg.
Zuidberg is available across Canada via Frontlink, your Canadian importer and distributor of Zuidberg front hitches & PTOs, Zuidberg tracks, Einbock tillage equipment and Homburg tile drain cleaners.
Frontlink has front hitches and PTOs for virtually every make and model of tractor available. Contact us to speak with equipment professionals today: 1-877-553-2524 or sales@frontlinkinc.com.